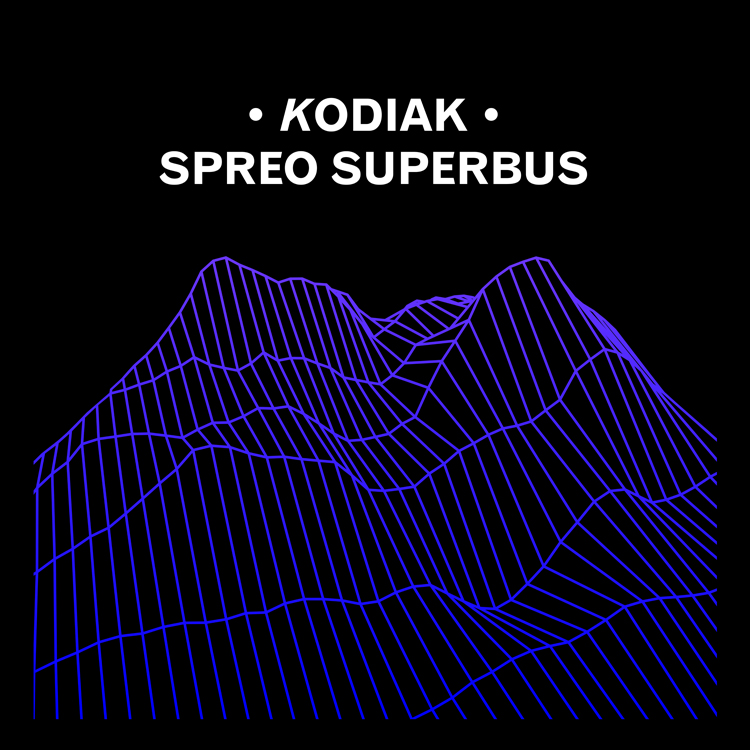 We bring in 2012 with the debut release from London-based duo Kodiak.
Details about Kodiak's members are thin on the ground, however, rumour has it that they can be found working behind the counter of one of London's most famous record shops. Their inaugural release 'Spreo Superbus' is a brazen assault on the senses with one of the wildest crescendos you're likely to hear. An intense six-minute journey that guides us through the many styles of UK dance music whilst creating a unique energy and vibe.
Each track has been re-imagined by Remote Location and Mike Tucker as a kaleidoscopic responsive landscape, constantly shifting and changing with the music. Check them out below.
Having played at the first ever Numbers and with a new album 'RIP' imminent on Honest Jons, Actress has kept the fans and critics guessing all the way through 2011 and his Uraeus remix of 'Spreo Superbus' keeps his sound firmly rooted in the unknown. The remix begins with a dreamier take on the original: floating chords, sub stabs and vocal samples come drifting over a head nodding 80's hip-hop inspired beat in which all is calm until the final third of the track when a head-rattling bassline takes over and obliterates the dynamics entirely.